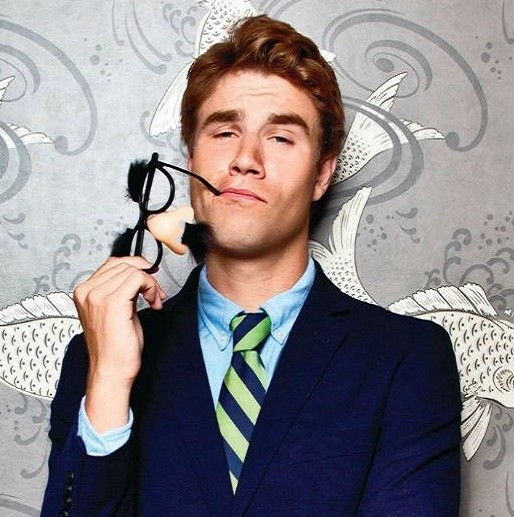 My name is Matthew Broussard. I draw these drawings.
I've performed on Comedy Central, NBC, and in 2012, some people decided I was Houston's Funniest Person, though I think it should have been Barrett Goldsmith. Catch me on the upcoming season of Guy Code and MTV's Sex Tips for Girls.
For college bookings, please contact Gina Kirkland at KP Comedy.
For theatrical and club bookings, please contact Danielle Schoenberg at Gersh.
For any other business related matters, please contact Fred Farris at Aligned Entertainment.
For hints, questions about shows, or deeply personal insults, email me.
Shows*:
Mondays at the Comedy Store, Hollywoood (when I'm in town)
11/10 Pancho's, Manhattan Beach, CA
11/11 Comedy Juice @ Irvine Improv, Irvine, CA
11/12 Hennessey's Tavern, Hermosa Beach, CA
11/17 Caroline's on Broadway, New York, NY
11/20 Husson University, Bangor, ME
11/22 Roanoke University, Roanoke, VA
12/3 Sheridan College, Sheridan, WY
12/4 Nazareth College, Rochester, NY
12/5 SUNY Upstate Medical University, Syracuse, NY
12/6 Carroll Univesity, Waukesha, WI
12/26-28 w/ RICH VOSS @ Atlanta Improv, Atlanta, GA
1/9 Pfeiffer University, Misenheimer, NC
1/27 Good Looks, Los Angeles, CA
2/7 Ripon College, Ripon, WI
4/13 Rock Valley College, Rockford, IL
*Shoot me an email to confirm I'm on a show and I can also try to score you some tickets.